Coaching
---
"I believe the only thing standing between you and your dream life is, well… YOU! That's why I am a coach. I wish to share Power, Pizazz, Connection, Play and Joy, and inspire you to move mountains in your own life. No matter what the shift you are seeking – big or small, personal or professional – together we can close the gap and co-create the life you desire, the life you deserve.
I was once where you are… stuck, lost, unfulfilled, afraid. At the bottom of that well, I realized that just as I created the unsatisfying life I was living at that moment, I had the power to create the life I really wanted to be living. What a wake up! With that vision, I reclaimed responsibility for my own wellbeing and sought out mentors and coaches to support me on my breakthrough journey.
I currently own and operate a multi-faceted business. I coach, consult, and design one-of-a-kind interiors for inspired living and working. I am also a divorcee, remarried wife, and new mom as of April 2011.
I welcome the opportunity to discover what you are up to in your life. Will you take the first step in your journey and contact me for a complimentary coaching session? I would love to generate possibility with you!"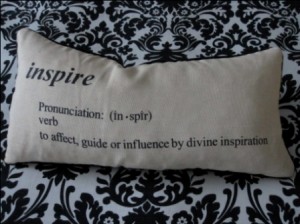 Susan (Strug) Souffie has over a dozen years of experience in the corporate world as a Human Resources leader in the finance and insurance industries. She has managed award-winning employee benefits and wellness programs for Fortune 500 companies, built and lead teams, mentored and coached colleagues in a number of specialties from communication and corporate branding to change management and career development. Susan holds a BA in Business and an MBA in Marketing, is certified in the Herrmann Brain Dominance Instrument (HBDI) for team building and communication, and is a graduate of the Accomplishment Coaching Accredited Coaches Training Program. She is a member of the International Coach Federation (ICF) Philadelphia.